Gold Force can perform virtually any task that an in-office employee can complete. Virtual Assistants utilize our own advanced software and technology, and are trained at our own expense.
Whether you are an entrepreneur in the start-up process, an active business owner seeking to spend more time growing your business than running it, or a successful CEO wishing to automate your office, Gold Force Administrative Support can assist in the management of your daily processes, monthly procedures, and one-time projects.
The services listed throughout the site are not all-inclusive by any means, as new resources are continuously being added. If you do not find what you are looking for, contact Michele for a quick consultation to see if we can meet your more specific need!
---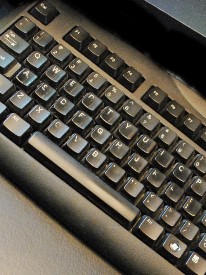 Businesses do not run on verbal communication alone. Everything should be documented for preservation, coordination, presentation, and as you grow, training of new employees. Written correspondence, manuals, newsletters, policies, proposals, reports - add in the ever-increasing data created by tracking clients, inventory, vendors - and the documentation is endless. The documentation and data management of your information is crucial to a profitable business. Gold Force is equipped to tame the paper and data jungle by creating and/or utilizing existing systems to manage your business communication and data effectively and efficiently.
Jump to: Financial Records Support | Project Support | Customer Support | Product Support

"I highly recommend Michele to anyone in need of administrative support. She has provided a great service to my company and her timeliness is impeccable!"
Michael Sollenberger, OH