Gold Force can perform virtually any task that an in-office employee can complete. Virtual Assistants utilize our own advanced software and technology, and are trained at our own expense.
Whether you are an entrepreneur in the start-up process, an active business owner seeking to spend more time growing your business than running it, or a successful CEO wishing to automate your office, Gold Force Administrative Support can assist in the management of your daily processes, monthly procedures, and one-time projects.
The services listed throughout the site are not all-inclusive by any means, as new resources are continuously being added. If you do not find what you are looking for, contact Michele for a quick consultation to see if we can meet your more specific need!
---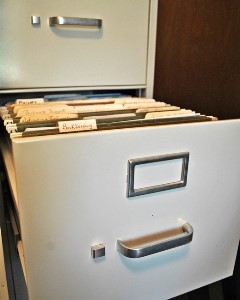 Much of a business' growth is dependent on presentation of data and statistics to investors, advisors, executive boards, clients, and other stakeholders. The information gathered through research must then be compiled effectively. The written word and supporting visuals capture the audience's attention by painting a picture of the vision the presenter wishes to portray. Gold Force is detail-oriented and committed to help bring life to your project by thorough research and attractive presentation.
In an effort to conserve natural resources and the associated costs, many offices 'Go Green' by embracing environmentally friendly methods within their business practices. Now that most all created documents are remaining in digital, you may wish to have Gold Force Administrative Support convert your cabinets full of hard-copy documents to a condensed, paper-free format. Gold Force will scan documents and photos into permanent digital files for re-use and maintaining in a compact paper-free digital format for posterity.
Jump to: Administrative Support | Financial Records Support | Customer Support | Product Support

"Finding Michele was a dream come true. I am an independent consultant with no staff, and I am not expert in Microsoft Office. Michele always makes me look good by providing a high level of technical expertise related to producing documents in Excel, Word, Publisher and virtually anything I need. I can handle the basics, but when I know I am out of my league, Michele comes to the rescue. My deadlines are her deadlines and she always delivers in spades. I have recommended Michele many times and I am pleased to do so."
Lynne Abramovich, OH