Gold Force Administrative Support Company Bio:

Michele Randolph established Gold Force Administrative Support in July of 2007 with the vision of sharing her creativity and accomplished office skills to benefit a diverse market of businesses, associations, and organizations.
With more than twenty years of administrative service to small businesses, associations, and non-profit organizations, she has provided a host of skilled services to employers within the workforce, as well as the many volunteers she has partnered with while involved in numerous association and non-profit organization committees and projects.
Michele possesses strong written communication skills and noteworthy organizational skills, as well as a unique creativity for attractive and memorable visual presentations.
Gold Force maintains the highest standards of authentic service through its grounded principles of professional integrity, moral and ethical values, and Christian beliefs.
Michele Randolph's Bio: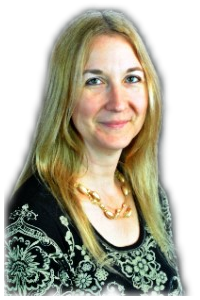 "When I was young, shopping for supplies to begin a new school year offered an exciting mission. I was constantly intrigued by the office 'gadgets' available, and looked for a reason to use every one of them. I learned early that these were tools utilized in a successful business - and I truly desired to be involved in the process of business success.
Office work was a natural career choice to suit my desires. Several years and many types of businesses later, while managing a small insurance office, a friend asked me to work for his growing business part-time and virtually as he could not afford a full-time employee nor did he have extra space in his home office. I saw an opportunity to support both of these businesses simultaneously, serving each by filling the specific needs they had, how and when they needed it.
I feel most alive being an integral part of helping others to meet their goals. Supporting others achieve success directly contributes to my success."

"Finding Michele was a dream come true. I am an independent consultant with no staff, and I am not expert in Microsoft Office. Michele always makes me look good by providing a high level of technical expertise related to producing documents in Excel, Word, Publisher and virtually anything I need. I can handle the basics, but when I know I am out of my league, Michele comes to the rescue. My deadlines are her deadlines and she always delivers in spades. I have recommended Michele many times and I am pleased to do so."
Lynne Abramovich, OH