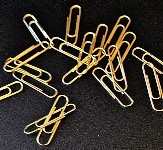 Gold Force endorses the following products, services, and organizations because we have utilized them ourselves or we have seen proof of their quality and benefit to businesses we support. Be sure to let them know that Gold Force Administrative Support referred you to them – and let us know of your experience with them as well.
Business-to-Business
Business Software
Office Supplies
Greetings & Gifts
Health & Wellness
Virtual Assistant Resources
Disclosure: I may be an affiliate or distributor for certain products that I recommend on this website. This means I receive a commission if you sign up or purchase those items. My credibility is extremely important to me, therefore I only endorse products and services that pass my standards of excellence. Either I personally use them or I would not hesitate to recommend them to a friend. This site is independently owned and the opinions expressed here are my own. For questions about this website, please contact me here.

"Michele and I have been working together since April 2011. I find she is most helpful and resourceful, a real pleasure to work with. Even though we are separated by two time zones, she is punctual. She has brought new approaches and technologies to my Silicon Valley business. I would recommend her without reservation to anyone who wants competent, friendly, resourceful administrative support. "
Ralph Patterson, CA